M. Larry Litwin, APR, Fellow PRSA,
is an established strategic advisor, teacher, mentor, role model and ethicist, and an award-winning public relations counselor and broadcast journalist, who has left a lasting impression on thousands of students and professionals. In 2007, he was
elected to the prestigious PRSA College of Fellows – one of only 445 members (at the time). The National School Public Relations Association has presented him with its
Lifetime Professional Achievement Award
and Sigma Delta Chi – the Professional Journalism Society – with its
Bronze Medallion
for "distinguished service in journalism." Litwin has authored two books,
The Public Relations Practitioner's Playbook
and
The ABCs of Strategic Communication
.
Click Here for Full Bio
---
Purchase Larry's Books
Prof. Litwin's Books for use at Rowan University
and other colleges and univerities
Click on book covers to the left.
Special Pricing
for
the Book Bundle
Purchase both
for $59.95
Available for Kindle, iPhone and iPad from Amazon.com
@ $9.99
Professor Litwin will deliver books in class
PR Playbook
3rd Edition (Purple Cover)
ABCs of Strategic Communication
2nd Edition (Green Cover)
If mailed – FREE
using Priority U.S. Mail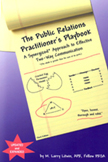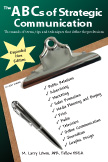 Your PR Information Headquarters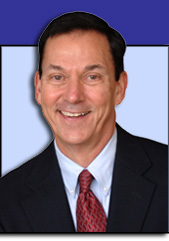 M. Larry Litwin,
APR, Fellow PRSA
Associate Professor, Rowan University
Public Relations Counselor/Ethicist/Strategic Advisor